Geocaching
You can go geocaching along Manuels River! We are happy to rent you a GPS unit for $5 +HST per hour* to find any of the 18 geocaches we have hidden along the trails. Each coordinate is pre-loaded into the GPS unit and our friendly staff will give you a primer on how to use our Garmin eTrex 10 GPS units and on how to find a geocache!
In 2017, Manuels River was named one of Diet Spotlight's best Geocaching Resources in the world. To learn more about this award please check out their website at https://www.dietspotlight.com/geocaching-lose-weight/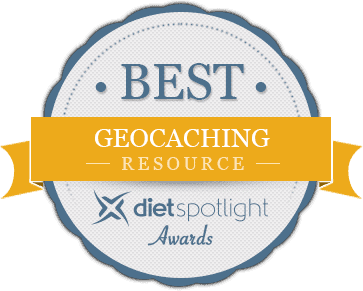 Our Geocaching Brochure has more info and coordinates for all the caches.
These coordinates can also be manually entered into your own GPS unit as well so you can go geocaching on the river any time you want!
For those who are even more GPS savvy, we also have our coordinates available as a .gpx file (GPS Exchange File), which you can download here. This will enable you to upload the coordinates to your own GPS unit for extra ease of use. Just be sure your GPS is displaying coordinates in Latitude and Longitude Degrees and Minutes and with a WGS84 datum for these coordinates to be accurately displayed.
Feel free to have a look at the following maps showing the approximate locations of our geocaches along Manuels River both upstream and downstream. There may be other caches hidden along the river not affiliated with the Manuels River experience that you may find online as well. Have fun with it!
Downstream Map and Satellite, Upstream Map and Satellite, Full Map and Satellite
*Note: We will take a photocopy of your credit card and keep it only for the duration of the rental
For questions about geocaching (rentals or programs), please contact education@manuelsriver.com or 834-2099 ext. 204.
Useful Links
Two-way radios and geocaching is another really interesting site with lots of step-by-step information about geocaching, including team-based geocaching using two-way radios. A great resource for teachers and summer camps who are interested in taking large groups geocaching
Geocaching 101 Thanks to Dakota L. for sharing this helpful link!
Guide to Geocaching Road Trips Thanks to Amy Ashford's class in Ontario for sharing this link with us.
Mapping/GPS/Geocaching Thanks to The Brenham Community Center in Texas for sharing this link!
Free GPS Management Software
easygps.com lets you send geocaching coordinates directly to your GPS unit. You may need this in order to upload the Manuels River geocache coordinates (.gpx) to your GPS unit. We use Easy GPS at The Manuels River experience and we find it to be a very useful tool.
If using Easy GPS, it is important to ensure that the proper format is selected for the coordinates to display properly on your GPS unit (Lat & Long, Degrees & Minutes, WGS84) – (Go to: Edit > Preferences > My Coordinate Formats, and you may have to select Add Format if the option isn't readily available)
Basecamp from Garmin is also another fun GPS tool for more advanced users. If you have detailed maps purchased for your GPS, you can view, edit, and customize your adventures on your computer. Make visually stunning 3D maps of your latest geocaching excursion and share with your friends and family with Basecamp!